Hows everyone bracket doing??? Post your insane victories, upsets, screwjobs and bold predictions here!!!
I was lucky as shit on day one getting 100%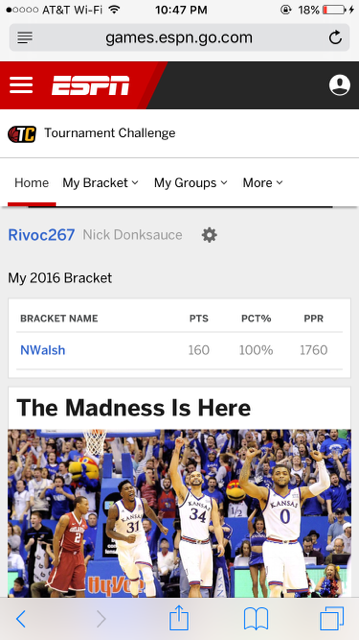 West Virginia was my biggest eff up, i had them going to sweet 16. All in all im pretty well so far. Still in first out of 22 with Kansas hopefully going all the way.